Variety of Wholesome,
NY Maple Products.
We sell pure maple syrup products and many value added products such as maple bbq sauce, mustard, hot sauce, etc. Not sure what you need?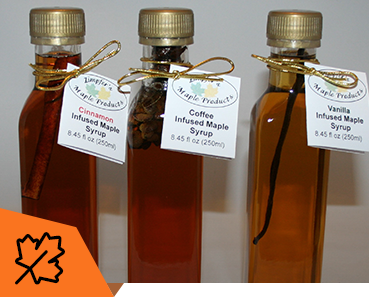 Maple Syrup infused with cinnamon,
vanilla, coffee, bourbon and raspberry.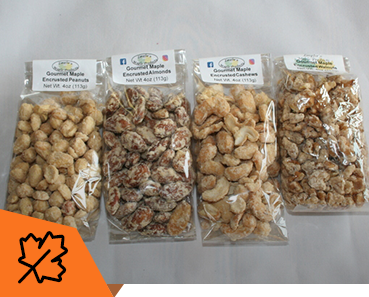 A wide selection of products
containing our real maple syrup.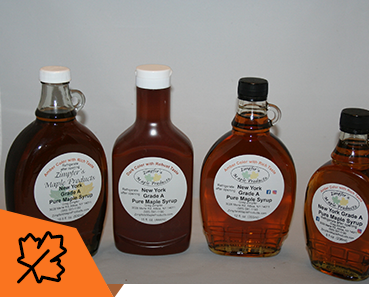 Maple Syrup in a variety of different
glass and plastic containers.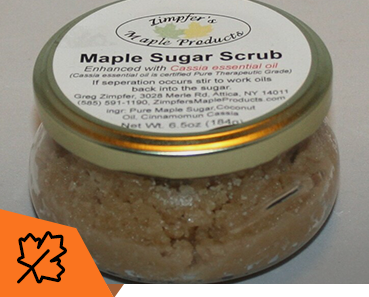 A facial scrub containing natural
oils and pure maple syrup.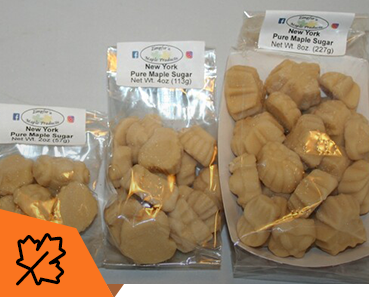 Pure Maple Syrup used to create a
variety of pure maple products.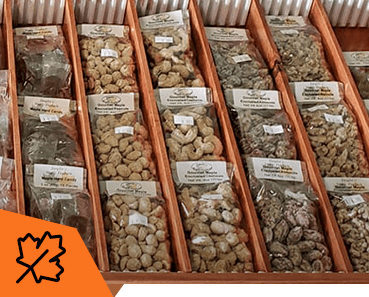 Shop our large selection of maple
products made with real maple syrup.